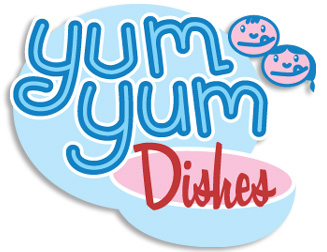 After my second child was born I realized I was snacking too much. I'd drag a bag of chips off the shelf and head for the couch. Before I knew it, half the bag was gone.
The fact is, I didn't realize how much I was eating. I decided to do something about it.
I started using a small dish for snacking. As long as I didn't re-fill the bowl, I could never over-snack! In a short time, I was back to my original weight. I thought others might like to try out this simple method of portion control. The Yum Yum Dish was born, a 4 oz. dish that's fun and easy to understand.
Read more:
Lady's Thoughts: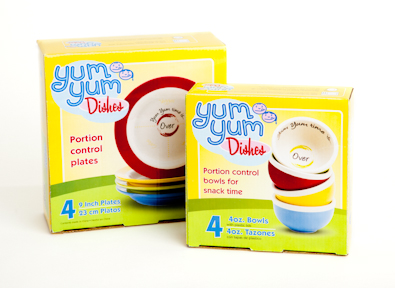 I am always looking for a way to really watch how much I eat, and with the
Yum Yum Dishes
, I can now do so. I was sent a
4 oz bow ( now the bows come with lids) to try out. The bow is great for when my kids want a little snack before supper. I will fill the bow up with their snack and tell them that is all they are getting. My husband uses it when he is making his plate at dinner because with this bow I can measure out 4 oz of each veggie and everything we are having for dinner that night. I have showed the dishes to tons of the people in my family and friends, they where all wanting to know where I got them from. So if you are someone that likes to watch how much you eat then these are the dishes for you. Head on over to these
website
.
Set of 4 oz. Bowls with plastic Lids
Price:
$24.00
Disclaimer: No compensation was received for this post. I was provided a sample of each product for my review purposes only. All opinions are 100% my own.